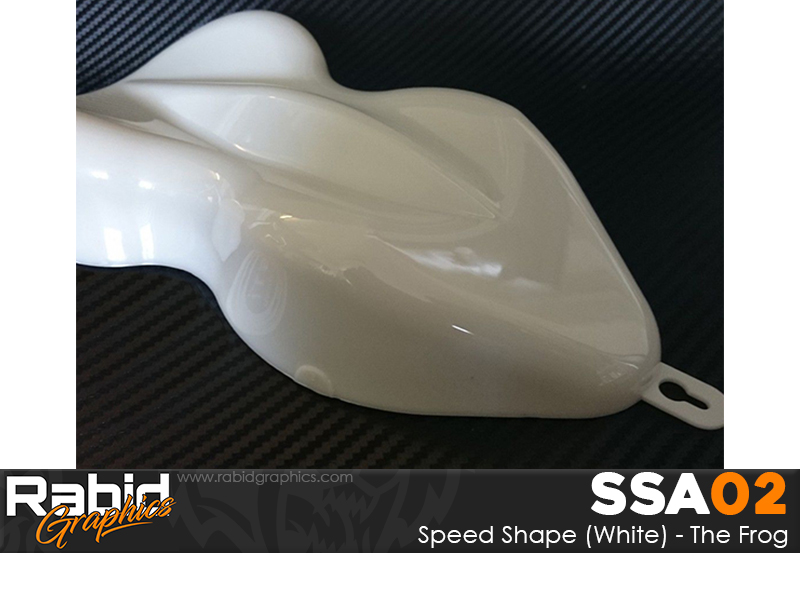 Popular
Speedshapes are speedshapes - there really isn't a lot we can say about them to make them sound cool or exciting.
What we CAN do is get the best ones we can find and offer them at a very fair price.
hese speedshapes which we're calling "The Frog" are slightly different from most speedshapes in that the curves on them are a little harsher, they're made of a slightly thicker material, and come with the handing holes already cut so no drilling required.
As a final bonus they also come individually wrapped so no more fighting to get them apart - you can always keep the little bags if you need to take your finished speedshapes to shows etc, to give them a little protection.
Like we said, nothing AMAZING just a few little tweaks to make them a little better, without a hike in the price....
Available in Black and White.
Speed Shape (White) - "The Frog"
Stock Status:

In Stock

Product Code:

SSA02

Unbranded/Generic