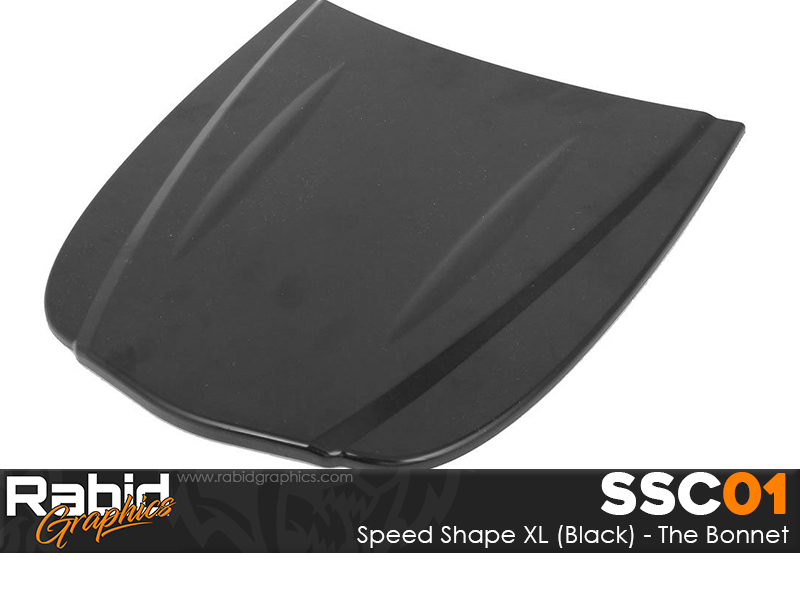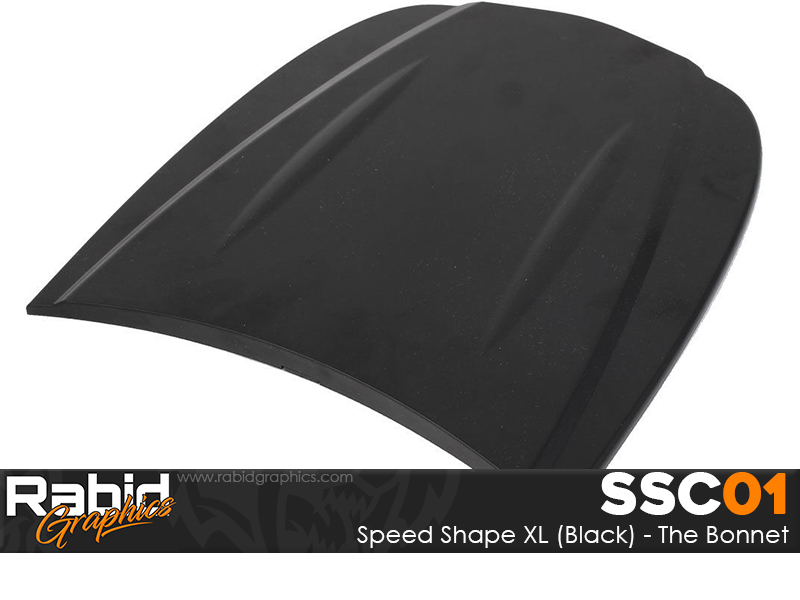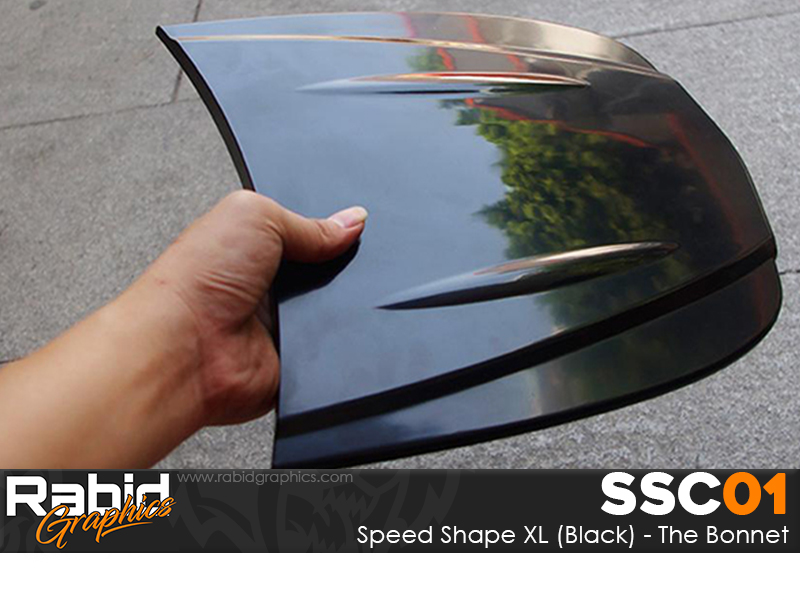 Pretty sure this is, by far, the largest "speed shape" on sale in the UK right now.
These speed shapes which we're calling "The Bonnet" are very different from most speed shapes. They are MUCH larger than "normal" speed shapes at around 28cm x 30cm and are absolutely perfect for large scale graphic patterns like the Judge Me from Rabid Graphics. As they are almost 4x the size of standard speed shapes, they are more expensive but they are ideal for use as a centerpiece for your speed shape wall - we don't expect anyone to use them exclusively for every pattern they display but they will let you make your display a little different.

These bonnet speed shapes have a glossy smooth surface and we had some issues dipping directly to them so may benefit from painting before dipping more than traditional shapes do...
Available in Black
Speed Shape XL (Black) - "The Bonnet"
Stock Status:

In Stock

Product Code:

SSC01

Unbranded/Generic