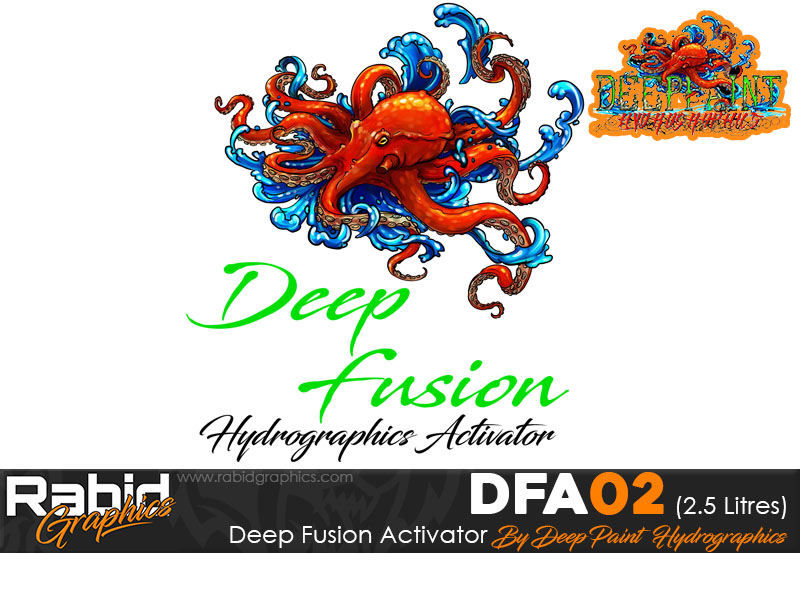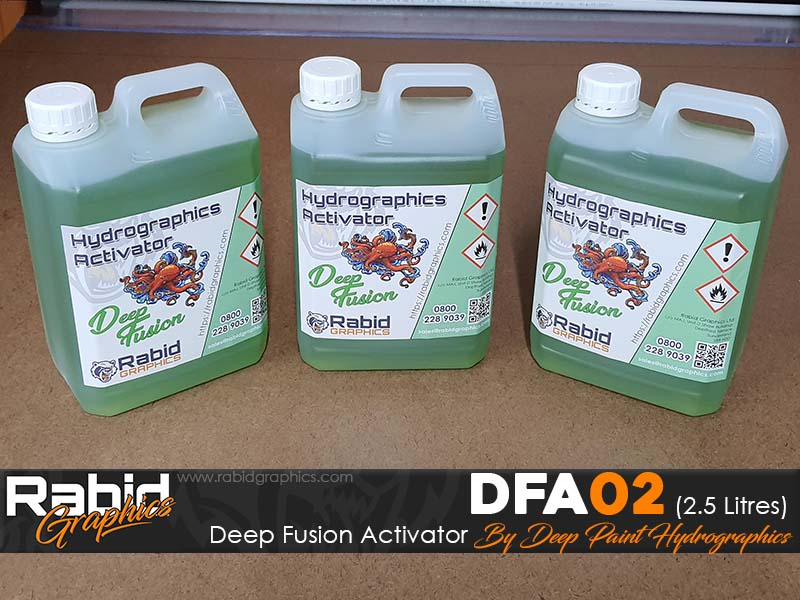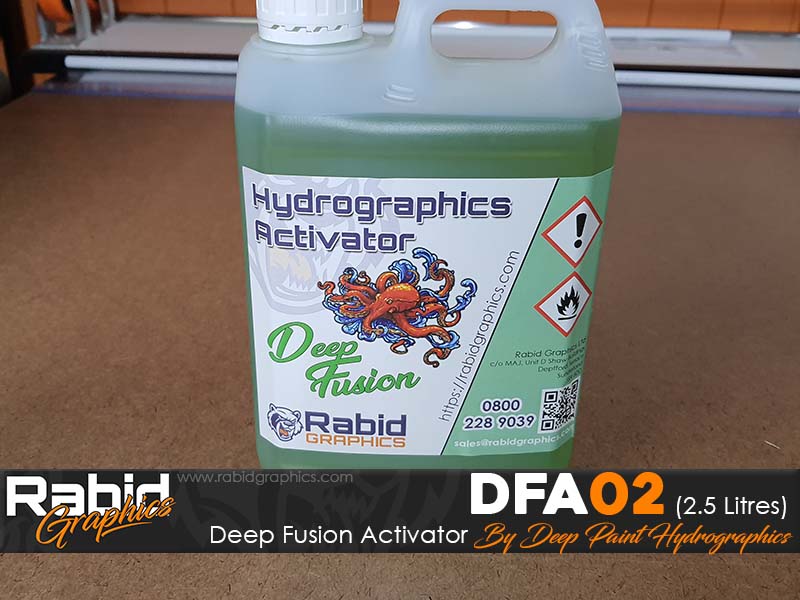 Brand-new to the UK market and exclusive to Rabid Graphics Ltd, Deep Fusion is a European-made activator which we have tested exhaustively and honestly, we now use nothing else.
We made a point of trying this on the most fiddly awkward patterns and got absolutely outstanding results with it.
Full colour true-fire patterns? No problem.
Heavily inked? No problem.
General Patterns? No problem.
Our own and others custom patterns? You guessed it, No problem.
It can be tough to change from what you know, and for those who don't want to, we also stock the market-leader, but seriously, try this, you will NOT regret it..... And to make it a little easier on the pocket to have a go, we're doing an introductory price until the end of October too
We may split your order into multiple bottles - it can be a lot easier to ship it this way and it also has the added side-benefit of helping to keep it fresh and sealed for longer.


2.5 Litres Deep Fusion Hydrographics Activator
Stock Status:

In Stock

Product Code:

DFA02

DeepPaint Hydrographics