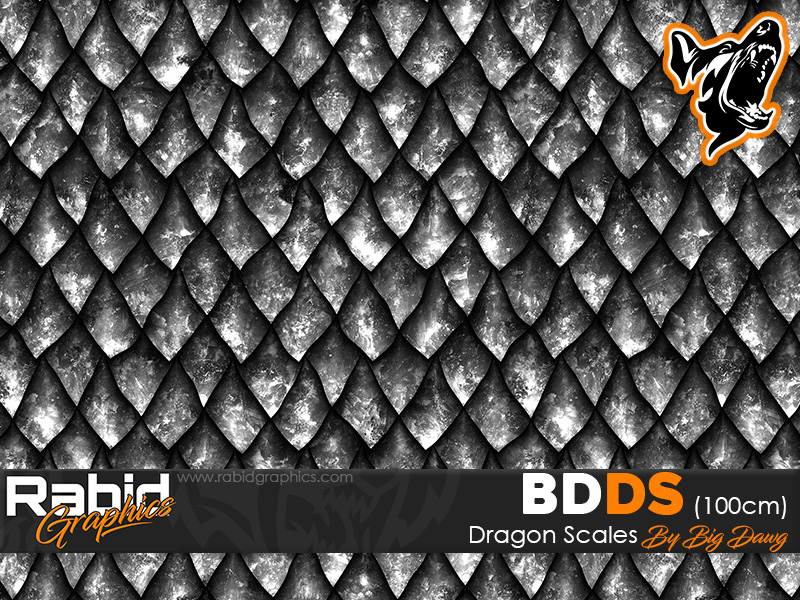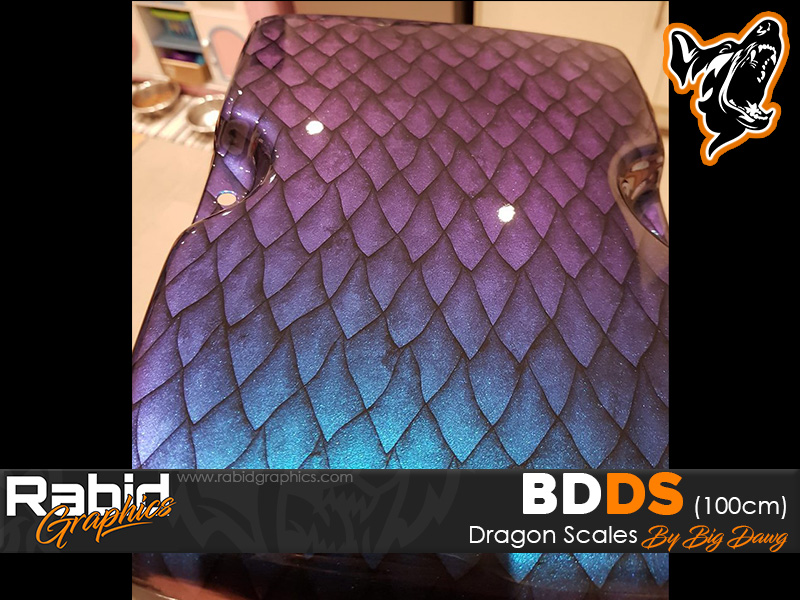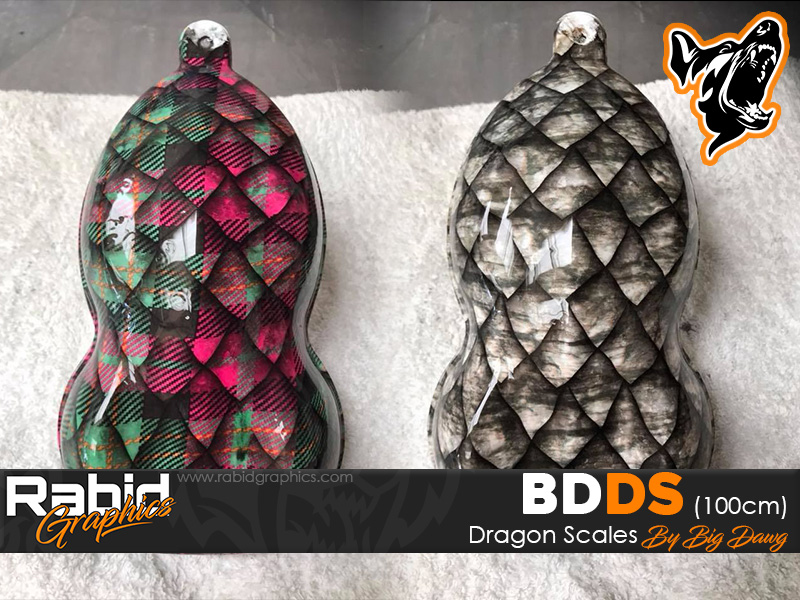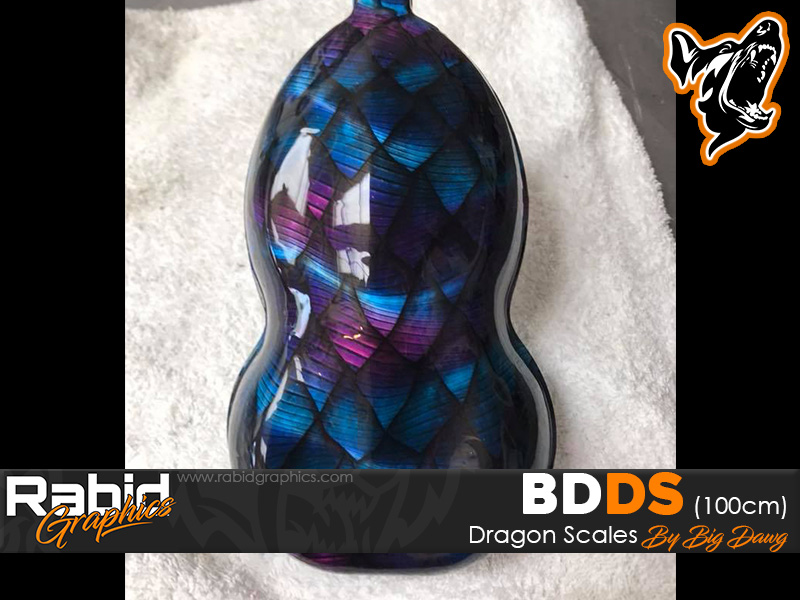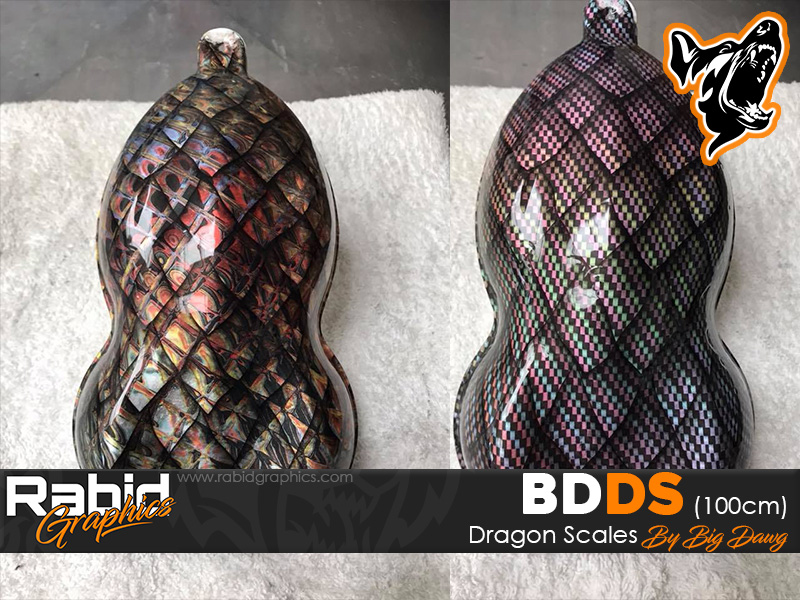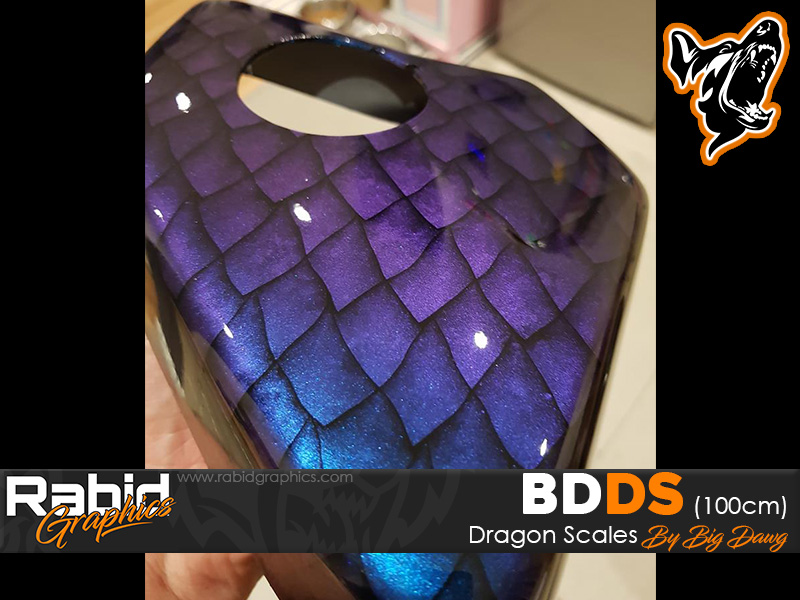 Popular






Sometimes the simple patterns just look outstanding. We wanted a highly detailed, top quality dragon scales pattern and after a lot of searching, decided to just make one ourselves. This 100cm wide Black and Clear pattern has it all, highly defined scales, progressive shading and crystal clear lines and being Black and Clear, it is just begging for you to experiment with the base colours or do the whole coarse silver and candy combo....
Film Width: 100cm
Recommended Base: Anything which isn't black, depending on the look you want to achieve.
Dragon Scales (100cm)
Stock Status:

In Stock

Product Code:

BDDS

Big Dawg
Whenever possible, we will supply your order in one continuous roll.
The quantity you order is the length of the roll when unrolled, the width is as specified in the title of the item. For example, if you order 3 of a 100cm wide pattern, you will receive a single roll, 100cm wide and 3 metres long when unrolled.
Orders of 5m or more will be supplied on a plastic core to aid with unrolling and storage.
We seal our film in a plastic sleeve with a dessicant pack to help protect against moisture, and we make the sleeve a little longer than needed so it can be resealed or clipped closed, so you can use it as and when you need.