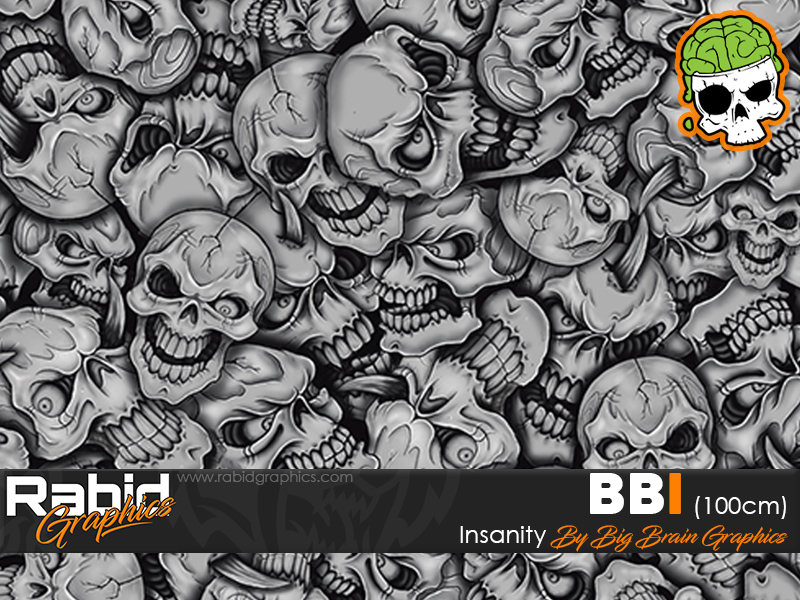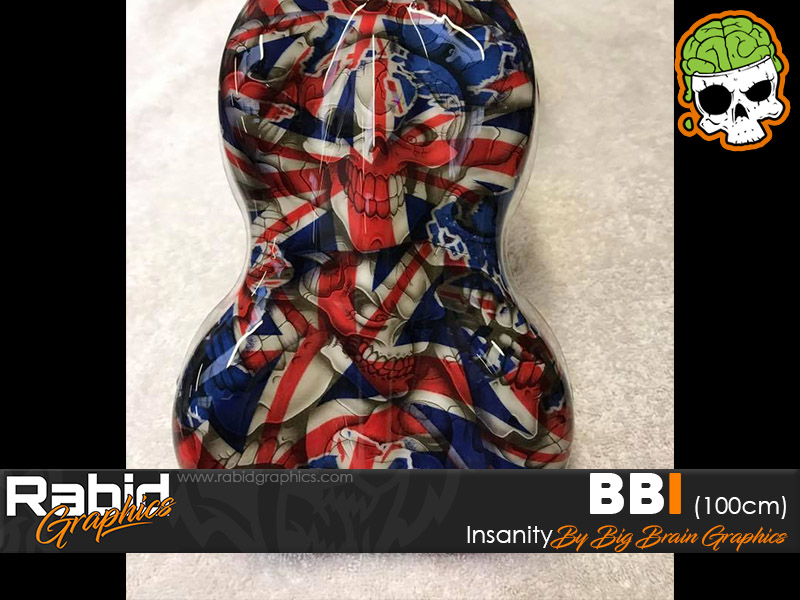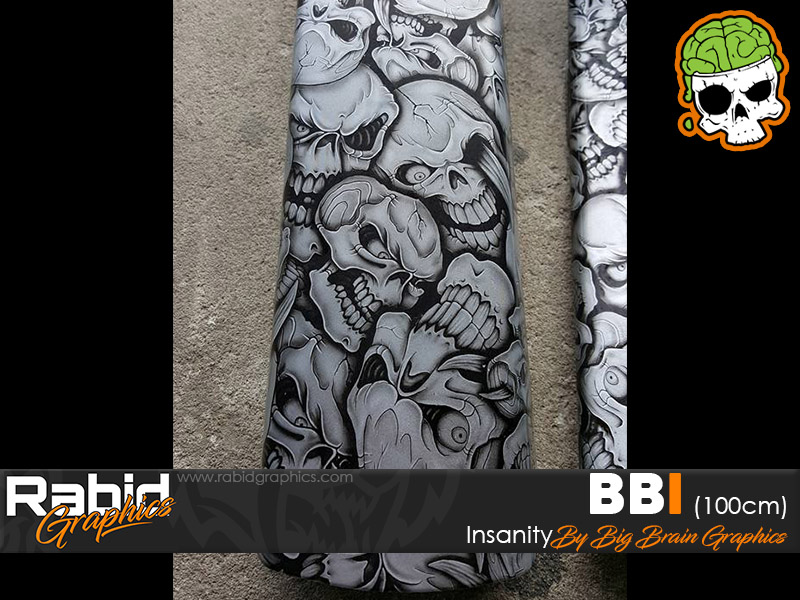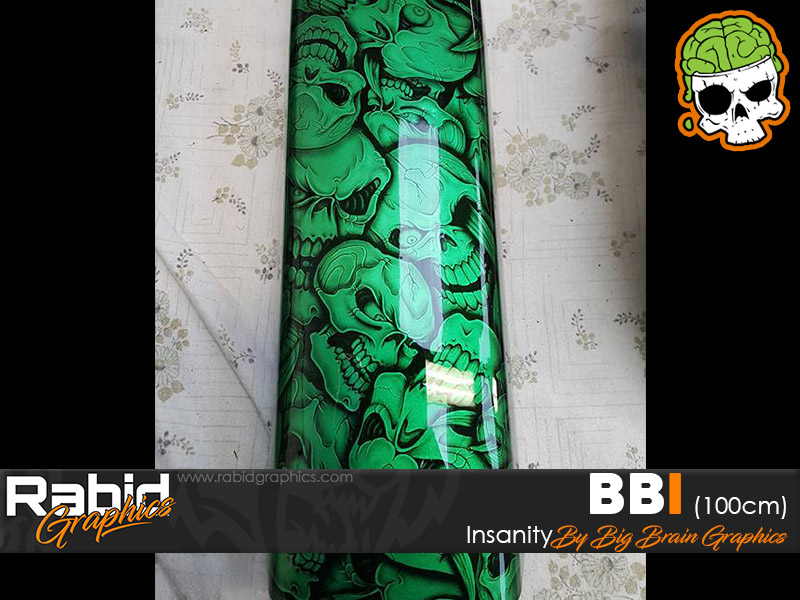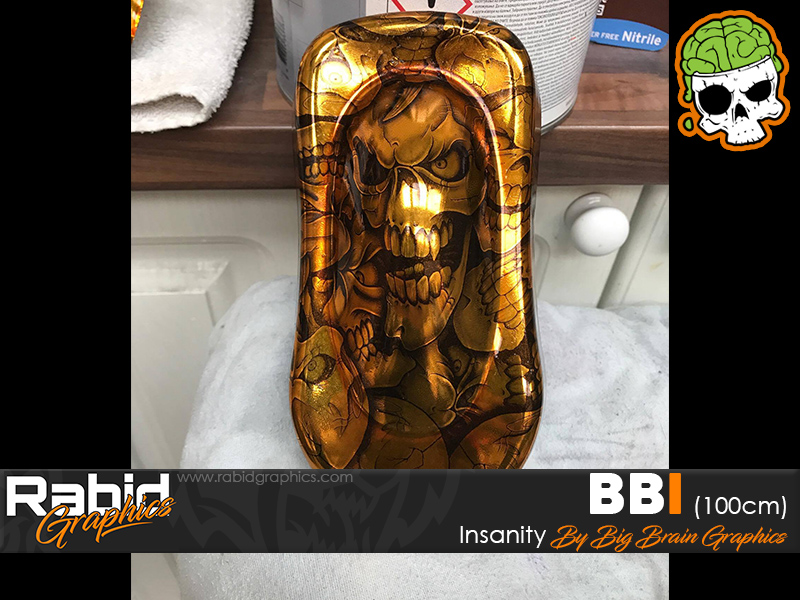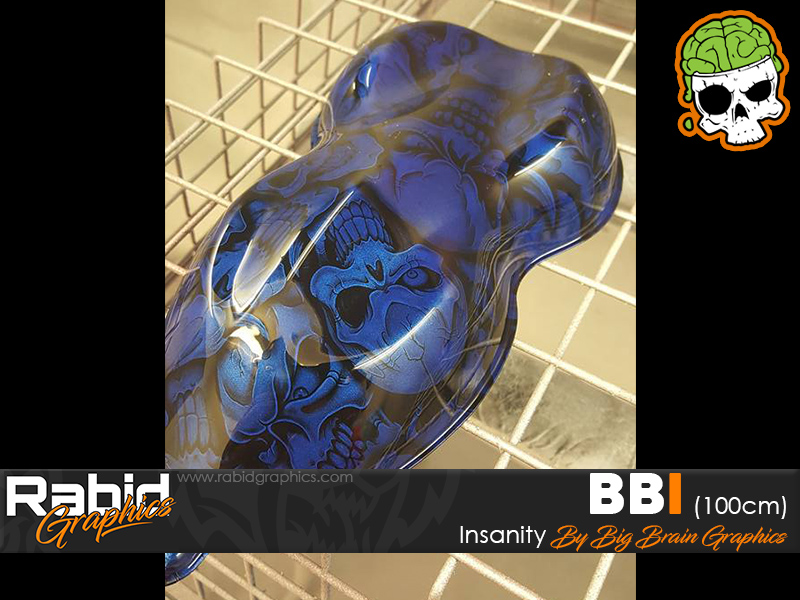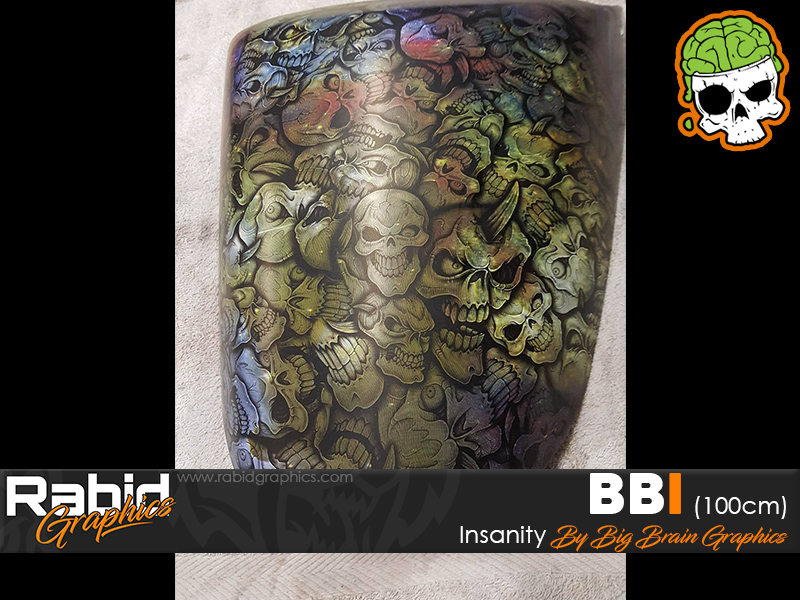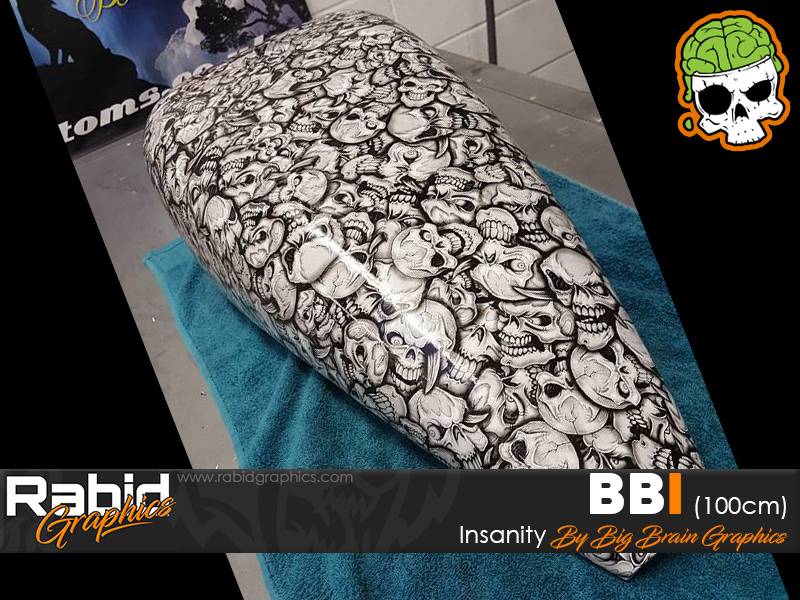 SKULLS GALORE!!! Seriously cool pattern from the Brainiacs over at Big Brain. Dinnettas favourite pattern (we think). Almost clear skulls with black ink details means this pattern is massively customisable, from varying the base, to double dips, and it's particularly good with Candy as there's plenty of space for the silver to show through....
Film Width: 100cm
Recommended Base: Anything light
Insanity (100cm)
Stock Status:

In Stock

Product Code:

BBI

Big Brain Graphics
Whenever possible, we will supply your order in one continuous roll.
The quantity you order is the length of the roll when unrolled, the width is as specified in the title of the item. For example, if you order 3 of a 100cm wide pattern, you will receive a single roll, 100cm wide and 3 metres long when unrolled.
Orders of 5m or more will be supplied on a plastic core to aid with unrolling and storage.
We seal our film in a plastic sleeve with a dessicant pack to help protect against moisture, and we make the sleeve a little longer than needed so it can be resealed or clipped closed, so you can use it as and when you need.