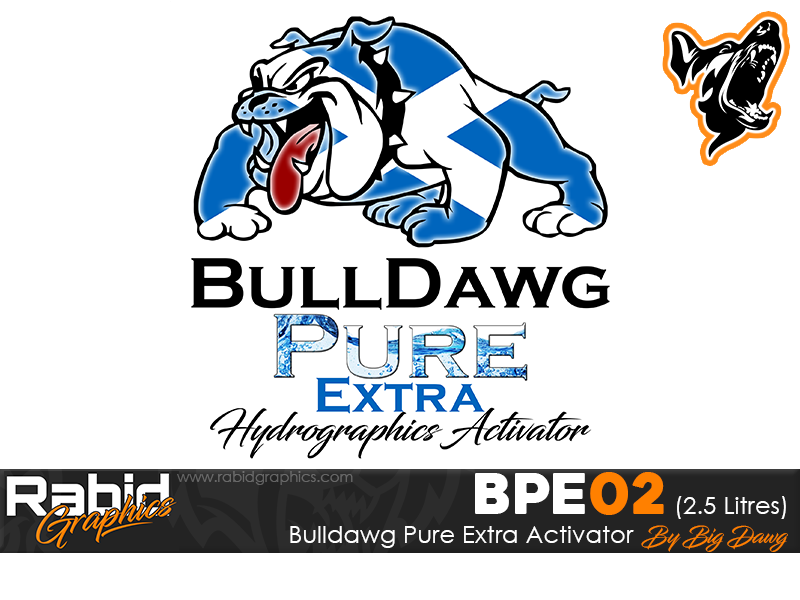 Bulldog Pure was developed by Big Dawg Hydrographics Supplies in response to customer demand for a milder, gentler activator less prone to over-activation and colour fading of Hydrographics Films. Available in three strengths, Bulldog Pure is the mildest and as a result you may need to use a little extra than usual to get the right results but the colour retention and clarity is second to none.
All of our activators are available in multiple sizes for use in a gun, and also in aerosol form for the occasional user or beginner.
We may split your order into multiple bottles - it can be a lot easier to ship it this way and it also has the added side-benefit of helping to keep it fresh and sealed for longer.

2.5 Litres Bulldog Pure Extra Hydrographics Activator
Stock Status:

In Stock

Product Code:

BPE02

Big Dawg